WHAT WE

HELP YOU ACHIEVE

IN RECORD TIME
UNLOCK HIDDEN POTENTIAL & PROFITS
ACHIEVE NEXT-LEVEL SUCCESS
GAIN THE ULTIMATE LEADERSHIP TOOLKIT
MAXIMIZE VALUE FROM YOUR RESOURCES
BUSINESS COACHING SERVICES

WE OFFER
We gear Entrepreneurs & Executives to Unleash Breakthrough Business Results with powerful, proven, practical insights & tools delivered through progressive business coaching, consulting, conversations & courses.
Unstoppable Business Success
Supercharge business growth and explode profits by maximizing value from existing resources in this exclusive 1-on-1 engagement with your seasoned Business Success Coach who's earned their stripes as a successful Entrepreneur.
Strategic Business Transformation
Take your Business to a whole
new level of success, drawing on
your veteran Wingman for innovative strategic consulting & mentoring support in this elite 1-on-1 engagement.
High-Performance Leadership
Get a leadership advantage and build a high-performance team to deliver record-breaking results consistently, working 1-on-1 with a highly sought-after Executive Coach who has a distinguished corporate track-record.
Business S.U.C.C.E.S.S™ System
Even on a tight budget you can gain access to our proven, proprietary Business S.U.C.C.E.S.S™ System and achieve breakthrough business results through this powerful online Group Coaching program.
WHY CLIENTS CHOOSE US...

THE WILDE DIFFERENCE
Six key value promises setting you up for success and setting Wilde Success apart!
Focus on … Results! Results! Results
Achieve breakthrough business results in record time
Exclusive Proprietary Content
Get an unfair advantage over competitors


Best of Both Worlds
Accelerate business growth by applying both corporate & entrepreneurial success secrets
Unconventional Insights & Tools
Unlock hidden profits from existing resources


We've Got Your Back
Draw on experienced entrepreneurs and executives with a long track-record of success
Human Behavioural Specialists
Tap into employee potential and maximize performance
Losses to profits in < 1 year
Within three months of the new strategy Gary implemented, we were no longer drawing down against shareholder loans for operational expenses, we were self-sufficient. Within 9 months we reached turnaround. Within a year we were profitable. Three years down the line we have 70% market share in our territory. The transformation was faster than I could've imagined and brought about a renewed sense of excitement about the future.
Leaders grew exponentially
Gary was a Godsend to me, a breath of fresh air. I contracted him as a Wingman to develop 3 of my key leaders. In the first month, I started to see improvement in leadership styles. Each one of my leaders grew exponentially, it was quite a dramatic change. I had a hard manager who was working his workforce under fear and I saw a huge change in him in a short space of time. Gary is a 24/7 engaged individual and has a unique technique. I liked his flexibility, individualism and that he is results driven. He does not rest until he physically achieves your results, he'll attack the problem from many different angles until he finds a solution. His programs are excellent. The only people I would not recommend Gary to, are competitors!
Deep toolkit to get results
Carmen has an incredibly deep toolkit to get results. She can help clients experience rapid improvements, better engage and mobilize employees, define strategic direction that has an edge, and set and achieve goals that match the aspirations they had when they first got into business or started their careers. In a word, she is a powerhouse.
Huge help in short space of time
A re-location geographically raised several questions whether I was capable of making a successful move to this new market. Carmen's expert coaching made a big difference. Her ability to ask insightful and challenging questions is very unique. Often our view of how to approach new challenges is limited by our own experiences. It is often hard to think outside the box. Carmen's ability to re-frame situations and break down perceived problems is tremendous. And her enthusiasm is infectious. She has been a huge help to me in a very short time.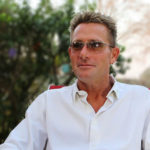 Tony Pace
CEO, Pace Global, Seychelles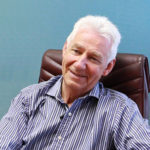 Dave Moon
Vice President Operations, Metso Africa, Asia & Turkey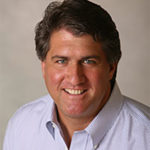 Andrew Neitlich
Founder & Director, Center of Executive Coaching, USA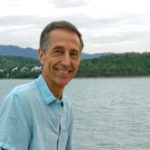 Tom Grimm
President, Green Footprint, Bangkok
Get ahead of the game with proven, practical insights & tools